Computer Memory Online Retailer OEMPCWorld.com Now Carries Full Line of Batteries and AC & Auto Adapters
In addition to being a leading online retailer of computer memory, OEMPCWorld.com now offers a comprehensive selection of batteries and AC and Auto Adapters for laptops, camcorders, cell phones, cordless phones, digital cameras, and PDAs.
Santa Clara, CA (PRWEB) December 17, 2009 — OEMPCWorld.com is well known in the computer memory industry for their lifetime upgrade policy, 30 day money back guarantee, and outstanding customer service. In addition to carrying a comprehensive supply of OEM and flash memory for products dating back 20 years, the company now offers a full line of batteries and AC and auto adapters for:
Laptops
Camcorders
Cell Phones
Cordless Phones
Digital Cameras
PDAs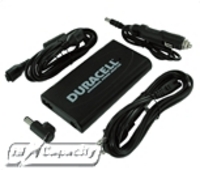 OEMPCWorld Now Carries Full Line of Batteries, AC & Auto Adapters
1.   Entering any manufacturer, model, or OEM part number into the QuickFind feature.This new line provides customers the opportunity to buy the power products they need from the online retailer they've grown to trust. OEMPCWorld.com makes finding the right battery and adapter products simple with a Power Products Configurator that allows you to search using one of these two easy methods:
2.   "Walking through" the search using the intuitive picture menu. Choose from thousands of brands including all of the top names and a wide variety of smaller companies to get the exact product you're looking for.
Michael Rosito, OEMPCWorld President and Founder says, "For years our customers have been asking us to expand our product line to include battery and adapter products for notebooks. We finally found a product line that allows us to offer a high quality series of power products and accessories."
The company's commitment to providing excellent customer service earned them high ratings in all of Biz Rate's seven key satisfaction metrics.
In December 2009, OEMPCWorld.com was recognized with the Biz Rate Circle of Excellence Award.
OEMPCWorld is also known for their dedication to and innovation in green programs that recycle bought-back products that would otherwise end up in landfills and would leak substances such as mercury into the environment.
To quickly purchase the computer memory and power products you need from a company you can be confident in buying from, visit OEM PC World or call 866-839-5875.